Here is the full Omoguru Dyslexia Friendly Reader app review as we received it from Owen:

Being a very paper-based analogue dyslexic reader, I have often struggled with reading books on tablets or kindles. I therefore approached the Omoguru Reader with a mix of scepticism, intrigued and hope that it might make a difference.
App Review – The Good and The Bad
First up, I found the app very simple, straightforward and intuitive to use, with a large library of books to choose from. The number customizations and features you can apply to the text you want to read is extensive, which is great, however, this where I encounter my first hurdle.

On the plus side highlighting the curls of b,d,p and q to help identify each, was particularly useful. The ability to change the size, line spacing and font, all where brilliant options to have available meaning I could customise it to screen size of the device I was reading it at the time.

The negative, however, was I would often get lost and distracted in the sea of combinations, trying each out to see which ones were right for me. I would like to suggest some default themes which perhaps cover some of the most commonly used or basic options.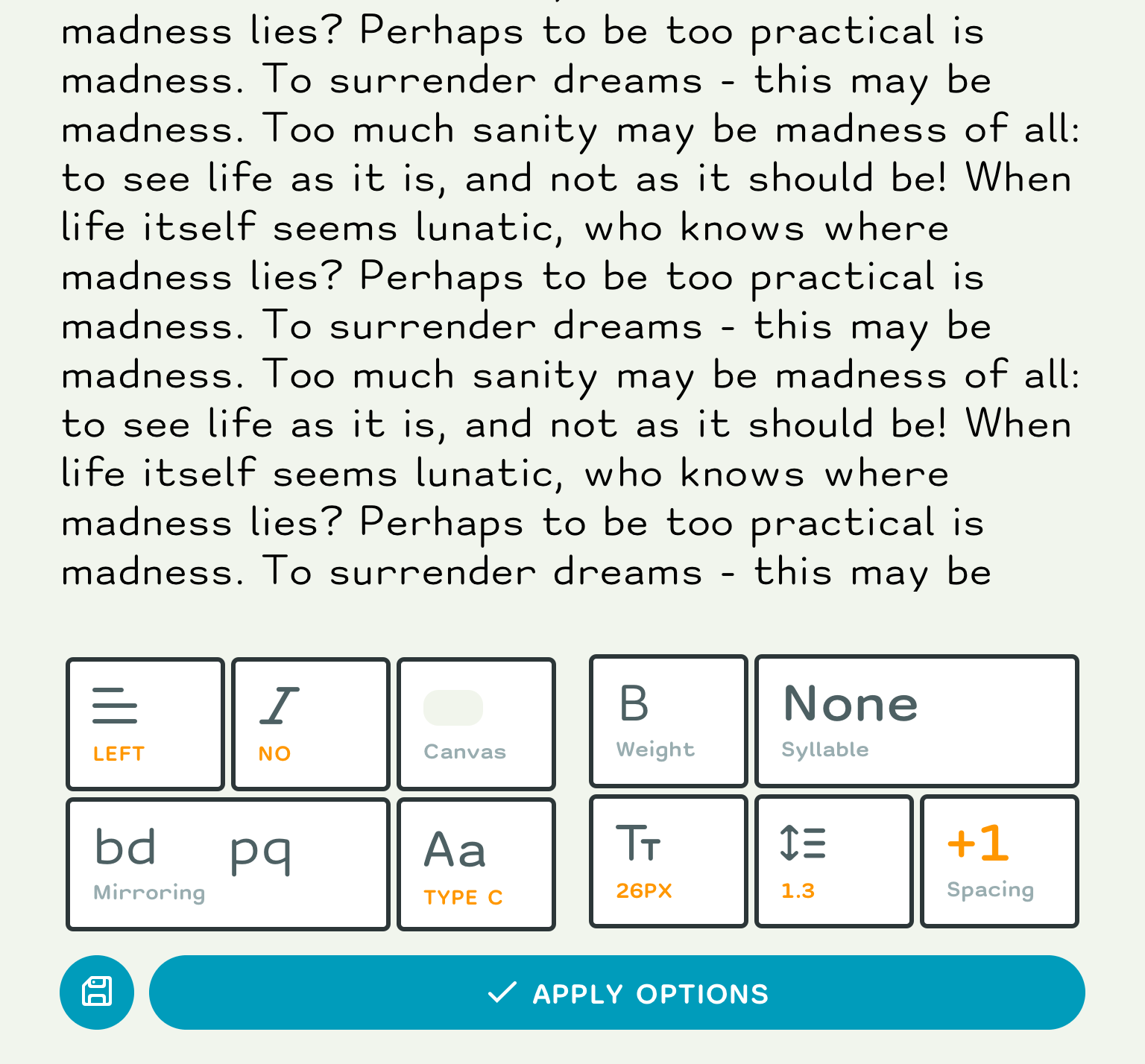 Huge Asset For Digitally Oriented Dyslexics
Once I was finally up and running, I found the reading experience much better than on previous electric readers. My reading speed was always slow to begin with when reading of a screen then off a paper page and using Omoguru certain increased it to be on a par with my paper-based reading speed but did not exceed it.
I would recommend Omoguru to anyone who is struggle with their reading and suggest they give it a try. I am sure a more digitally orientated dyslexic would find it a huge asset to their arsenal. Although personally I still prefer reading my paper books, I am willing to persevere with Omoguru and see where things go.
Owen's Twitter account: https://twitter.com/TheLifeDyslexic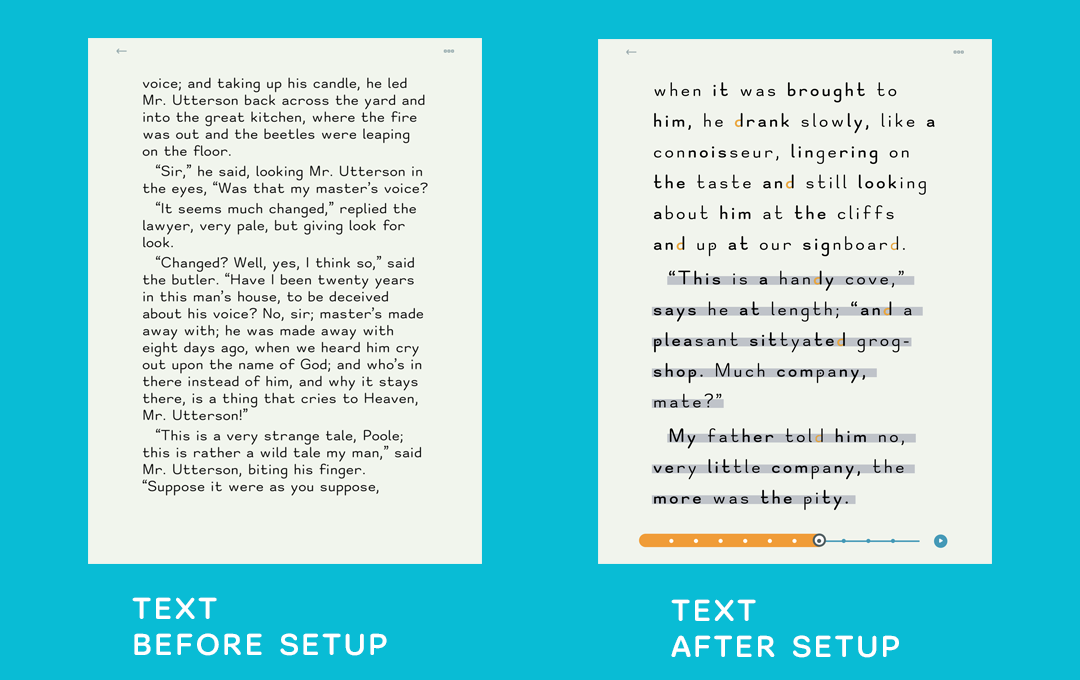 Omoguru Is Great For Fluency Practice
We are happy to see another confirmation our solution works for dyslexics in this review of our dyslexia app. We hear the success stories often and this is something that gives us the motive to do better every day.


What got from feedback from our users is that reading easier with it makes the app a great asset for fluency practice. We prepared texts and added libraries with reading passages and short stories to our new solution Lexie. 
We're currently in progress of testing the app with a group of dyslexic kids in New York. The first feedback is just amazing. We'll let you know soon more about that.