Lexie is richer for another great library with reading passages. We created "Lexie stories" where you'll be able to find collection of reading passages from Omoguru workshop.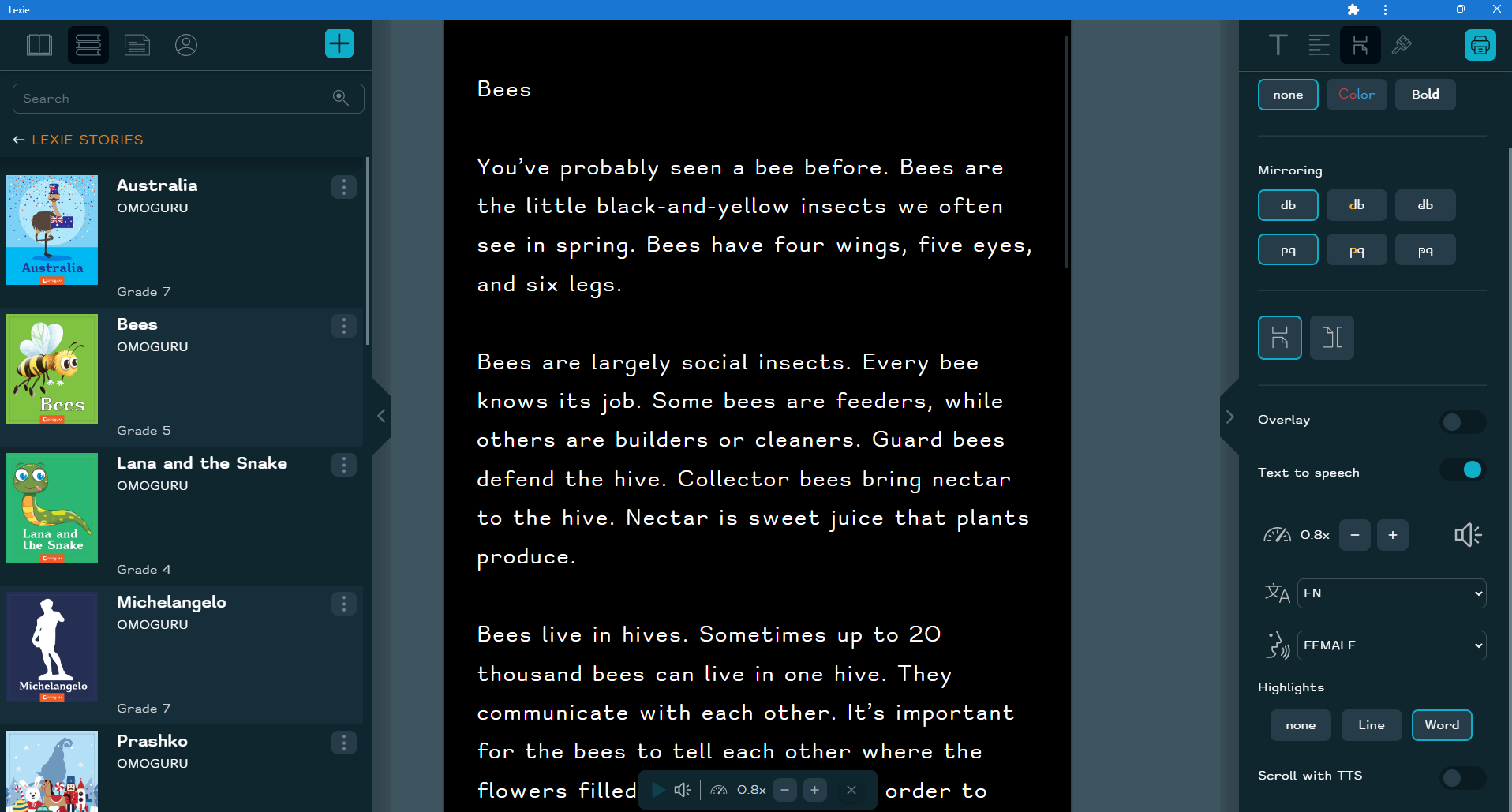 "To practice reading, comprehension, and to also learn new words it is really important to read. We know how hard it is to find new great materials!", says our speech therapist Maja.
The stories were developed with close supervision from our speech therapist Maja Hmelina and editor Marko Tomas.
First part with 10 reading passages are available from today in Lexie libraries to all users.
Next to this new library, you'll find in Lexie another 171 reading passages made available by Dr. Barbara Radner.  All amazing for reading, comprehension and fluency practice. All of these passages are available to you within free Lexie account.
In the future we will continue to add new content to "Lexie stories". After these titles there are around 30 more in preparation. Enjoy :)